About Us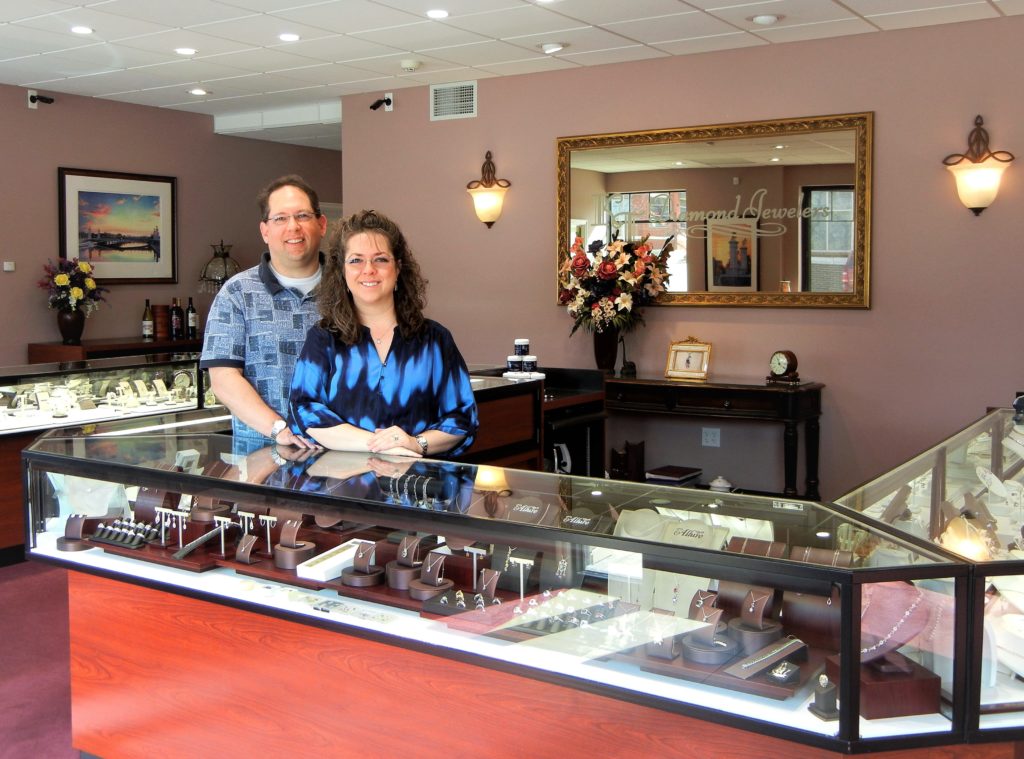 Kyle and Tracy Batisch founded KT Diamond Jewelers in Columbia, Missouri in 2005. Prior to KT Diamond Jewelers, Kyle developed his extensive jewelry design skills while working in Downtown Columbia and for a family owned jewelry store in Denver, Colorado, where he fell in love with the fine art of creating jewelry. Kyle is certified in grading and certifying diamonds from G.I.A. (Gemological Institute of America). He is also well versed in the standards of the A.G.S. (American Gem Society). His expertise in the field helps him provide only the best in cut, clarity, color and carat weight for your diamond. Kyle has also had the privilege to work with a master jeweler for five years which gave him the extra benefit of advancing his own talents that he uses to the fullest. We never stop striving to be Columbia's custom jewelry expert.   
Kyle has continued to develop his jewelry design skills with nearly 20 years of experience.
KT Diamond Jewelers is not your ordinary jewelry store. As a diamond engagement ring specialists, Kyle has sold more than 20,000 engagement rings to date. While KT Diamond Jewelers features a number of top-of-the-line designers, it doesn't stop there. They offer a fresh and new approach to a jewelry store starting with a custom built showroom, that feature showcases stocked with one of a kind works of art. One show case in particular that Kyle and Tracy are most proud of, is their very own Allure custom jewelry line.  With the changing times and technology advancing, Kyle felt he needed to be trained in Matrix, CAD designing. This is the cutting edge software that has allowed  Kyle to have completed control and freedom to design anything, There are several ways to custom design jewelry but not all custom designing is created equal. Some jewelry stores use a computer program that has been downloaded with a catalog with jewelry that can be "tweaked" to a point. Our program is creating with a blank canvas building with a true blue print in mind. Complete custom design, complete one of a kind experience, this is what the Allure custom experience is all about.  With over 5000 custom pieces created to date, our customers are proud to own an Allure custom work of art.
Lastly, KT Diamond Jewelers has worked hard to become a top rated store in Mid-Missouri. Kyle and Tracy pride themselves in working for the customer. They will help you figure out your every need and will stay within any budget. KT Diamond Jewelers has earned the title, The Diamond and Engagement Ring Specialist and Columbia's top leading Custom Jewelry Expert. If looking for an engagement ring or a family heirloom jewelry piece, Kyle and Tracy would be honored to help you with your special occasions. Please check out the testimonial section to see what others have said. Please stop in today and see what KT Diamond Jewelers can create for you.