Repair and Maintenance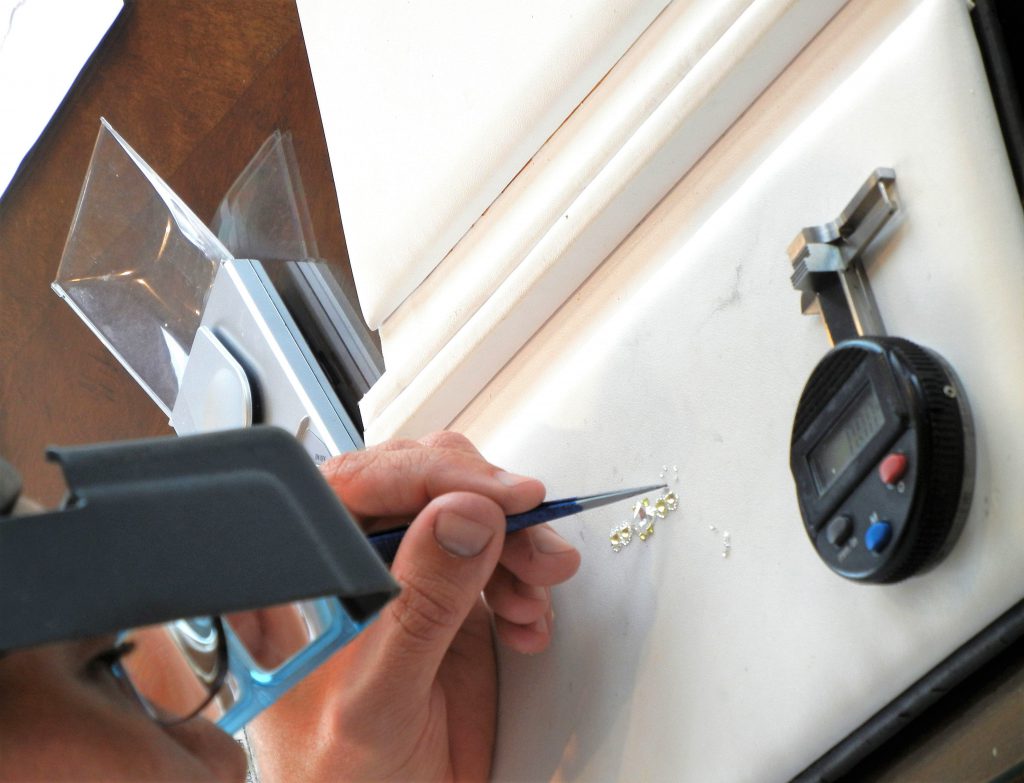 Life isn't perfect—we understand. Your jewelry is important to you, and you want to keep it in the best shape possible. Jewelry gets worn out over time and as life happens, damages happen. KT Diamond offers jewelry repair and maintenance services in Columbia, MO to keep your jewelry lasting as long as possible.
Trust our experts to treat your jewelry with care and precision and know that it will be returned to you looking as good as the first day you owned it. Contact KT Diamond today to learn more about our repair & maintenance services.
Jewelry Repair in Columbia, MO
We can repair your treasured jewelry right in our store in our custom workshop, often with same-day service. We'll fix your jewelry quickly and efficiently.
Our jewelry repair and maintenance specialties include:
Ring resizing

Watch Repair

Chair repair

Scratch repair

Prong replacement or tightening

Stone replacement or securing

Replacing missing stones or broken elements

Jewelry cleaning and shining

Polishing

Re-setting stones

Watch battery replacement

Pearl restringing

Clasp replacement
Contact KT Diamond for whatever jewelry fixes you need. We will be sure to help and repair your pieces of jewelry, all while providing quality care and maintaining professionalism.
Jewelry Maintenance
Silver pieces losing their luster? Gold jewelry looking dull and scratched? Bring it in and watch it return to life.
Regular service and maintenance will extend the life of your jewelry, that's why KT Diamond is here to help. In addition to checking for minor repairs, we also professionally clean and polish jewelry.
Our team has decades of experience with fine jewery, from creating to maintaining to fulling repairing.
Stop by or give us a call to get expert help and tips about proper care and maintenance to help you come back less often.
About KT Diamond
KT Diamond Jewelers is not your ordinary jewelry store. While KT Diamond Jewelers features a number of top-of-the-line designers, it doesn't stop there. We offer a fresh and new approach to jewelry buying with our custom-built showroom. Our feature showcases are stocked with one-of-a-kind works of art designed in-house by Kyle Batisch, our designer and expert craftsman.
With our experience, you should feel secure knowing we are the right team to take care of your favorite pieces. Hear what our customers have to say about us. Read our testimonials.
Contact Us Today
If you have questions, don't hesitate to contact us today. To talk to us about jewelry repair or maintenance or to see what else we have in stock, drop by our showroom in Columbia or give us a call at 573-234-2777.